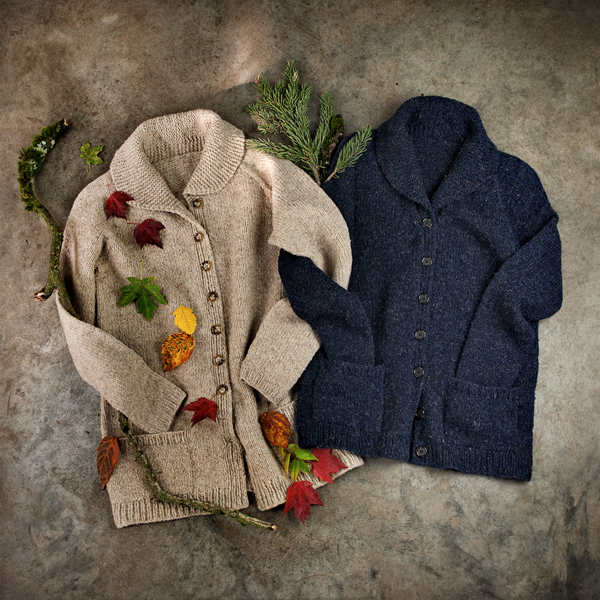 Lately, I've been living in a little something that, as they say, just hits the spot…
It is cozy and warm and pretty good looking to boot!
These are my plain verisons of the PNW #1 cardigan, from l. to r. in oatmeal color and navy chunky yarn…
Going through my stash, I found an extra skein of the oatmeal color and got a bee in my bonnet to add some length and pockets to make it even more like a jacket.
That's the beauty of top-down knitting! You can just knit until the yarn runs out! I made the pockets first, then added the rest of the yarn to the length of the body. Because the gauge on this is 4 sts per inch, it's pretty fast knitting, too!
So, I'm ready for a hike, raking the leaves (never ends here in Portland!) or just a nice cozy cuppa coffee in the morning wrapped in fluffy comfort…
find the details and pattern here
•••> PNW #1 <•••