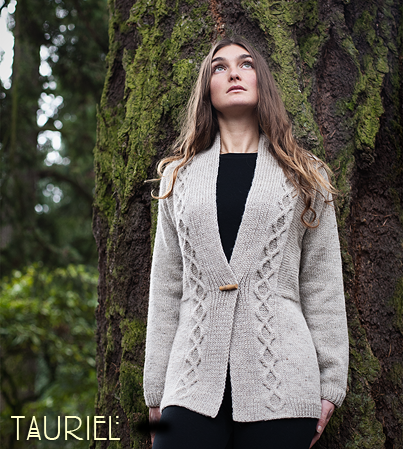 Sometimes the better part of valor is to just look your nemesis in the eye and and say game on, WINTER!
While we kept waiting (and waiting) for the weather to follow the calendar here in the Pacific NW, Mother Nature had different plans.
So, inspired by my drafty old house and the need to have a Comfy Cozy refuge from the storm, I started knitting.
After sketching and playing around with a huge swatch, TAURIEL took off…
I needed something simple, quick and lovely –
The design uses worsted wool and #8 (5mm) needles for a peppy gauge that makes that sweater sooner rather than later and features inclusive detailing with a modern but easy, chain-cable motif to keep it interesting.
Best of all? NO SEWING: when you're done, weave in a few ends and WEAR IT!
---
introducing … Chic Knits TAURIEL
Finished Closed Chest Measurement
34 (36, 38, 40, 42, 44, 48, 52)"
Yarn – Worsted Weight
900 (950, 1010, 1060, 1120, 1190, 1265, 1350) yards
Gauge: 18 sts / 24 rows over 4″ St st
click HERE for more details and to get the pattern….