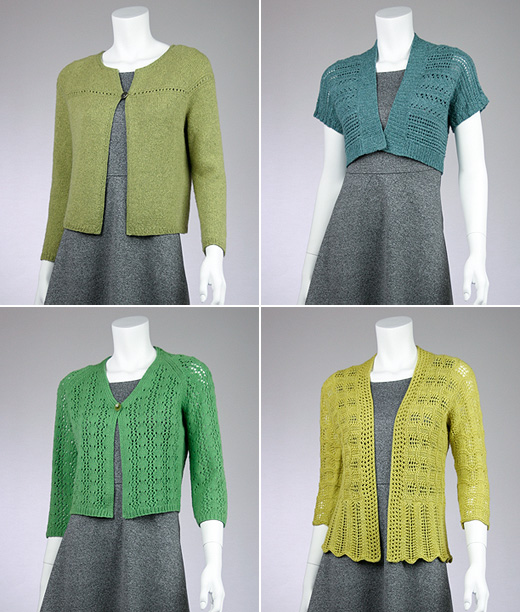 The Flowers! The Sun! Nature's delightfulness is back…

I love this time of year – especially those sweet little
Spring cardigans that go with it!
Maybe a little lace? Perhaps a shorter sleeve to make a lighter feminine fancy? Little sweaters ready to pair with a lovely for an easy, charming look.
I've put together the Chic Knits Collection of Spring sweaters as a bundle on Ravelry that you can see HERE.
And now, you can make your own collection!
Put together 4 of your favorites in the cart and at check-out you receive an automatic 20% discount! No coupon needed –
no expiration!
I love this feature – many of you have asked for this ability and now we have it!
Even better? This new bundling feature works on the entire portfolio!
click here to see all of the patterns in the Chic Knits Ravelry store…