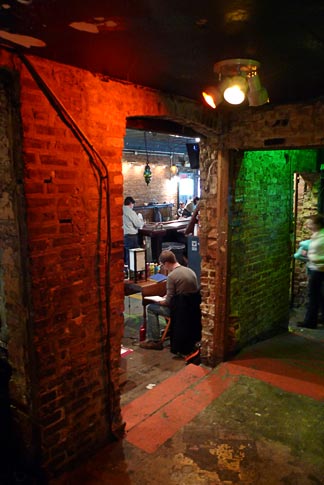 A couple of Saturdays ago, I paid a visit to my friend Vera, who invited me to come see her and her yarn at the Empty Bottle. Now the Empty Bottle is one of my favorite places to hear music and I was excited that it could be a showcase for something called the Handmade Market.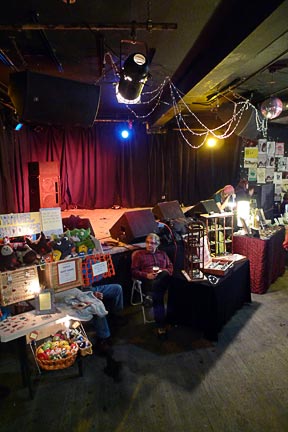 It was just about perfect! Here you see the stage behind a row of cool animal toys, a jeweler and print artist. Now imagine this: outside it was snowing like mad and when you walked in here, an oasis of color and craft.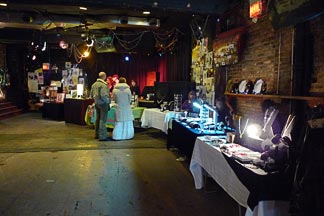 I got there early on because the Empty is right down from my house and other neighborhors started coming in from the cold as well…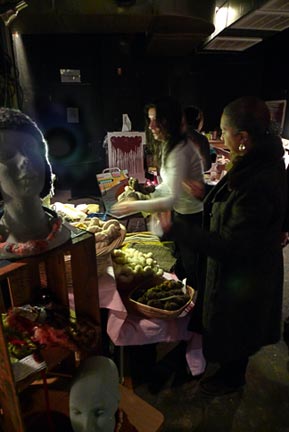 Vera was already busy at her space; she'd brought handspun alpaca and wool and an assortment of really cool slippers and skirts.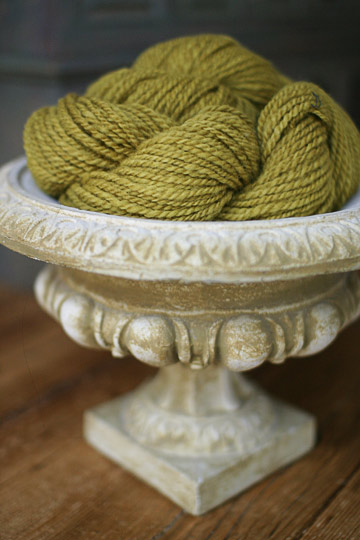 Here's the yarn she plied for me, dyed with marigolds and spun from wool from the farm's flock of mixed-breed sheep. It so speaks to the chartruese in me…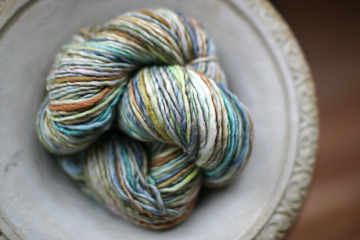 I was also seduced by some beautiful wool/seacell handpun from CloudLover. I'm thinking it's going to make a snuggy cowl and hat set very soon…