When Knitting gets Rudely Interrupted by an Elected Official
I'm so exhausted by the whirlwind PR hurricane going on over here, I've been barely able to pick up my stitches!
On Monday, our Governor, the esteemed G-Rod, went to New York City to plead his case to all of YOU, appearing on the View, GMA, and many other shows over 72 hours. How did he do? Do ya love 'im more than yesterday? Did you want to ruffle his hair like Joy Behar? (Not me, who yesterday had to stand outside in 5 degree Chicago weather for 6 hours waiting for him to come outside and make a statement).
Today our governor goes down to the Capitol in Springfield and addresses the Senate Body, completely reversing his intention to not appear. Many hope he refrains from any more Cowboy explanations for his behavior.
Many think he's more inline with his real hero, Elvis (who before his arrest was the ONLY mentor who he talked about and quoted constantly) who, as I recall, sort of skidded to a rather ingracious exit via a toilet bowl.

What a fantasy, Rod, dressed in a large-collared white polyester suit, speaking to the State Senate, maybe, just maybe, breaking into song — hmm, maybe, "Suspicious Minds"?!
We're caught in a trap
I can't walk out
Because I love you too much baby
Why can't you see
What you're doing to me
When you don't believe a word I say?
We can't go on together
With suspicious minds
And we can't build our dreams
On suspicious minds
So, if an old friend I know
Drops by to say hello
Would I still see suspicion in your eyes?
Here we go again
Asking where I've been
You can't see these tears are real
I'm crying
We can't go on together
With suspicious minds
And be can't build our dreams
On suspicious minds
Oh let our love survive
Or dry the tears from your eyes
Lets don't let a good thing die
When honey, you know
I've never lied to you
Mmm yeah, yeah
…words & music by the fabulous mark james
January 29, 2pm, doing the Last Waltz with His Honor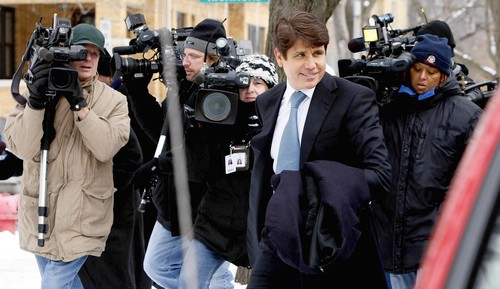 …photo by my friend Phil Velasquez