Tuesday, May 16, 2006
6 responses to "Tuesday, May 16, 2006"


Oregon Flock & Fiber Festival
Clackamas County
Event Center
Canby, OR
September 24-25, 2016

I'll be teaching on Sunday (the 25th)!
Register at the fest for
No Fear Lace & Charts
Come for the yarn
stay for the
critters, food & FUN!
---
---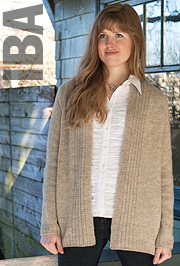 Bundle up on the couch with a good movie AND a great knit
Chic Knits IBA
click here
for the pattern
---
Find us on Ravelry as
*chicknits* or
join us in the *Chic Knits Group*
---

Knitting from the Top
by Barbara Walker



Knitter's Handbook
by Montse Stanley



Cast On, Bind Off
by Leslie Ann Bestor



200 Fair Isle Motifs
by Mary Jane Mucklestone

CLICK HERE for our Knitting Library...
---
Some Buttons
I made for you!
Take 'em!
Link to Chic Knits!


---

Free Knitting Patterns
---
---
Powered by
wordpress
- Theme by
Bonne Marie Burns & Neuro