Tuesday, January 20, 2009
Fate will lead you where Nature dares to go…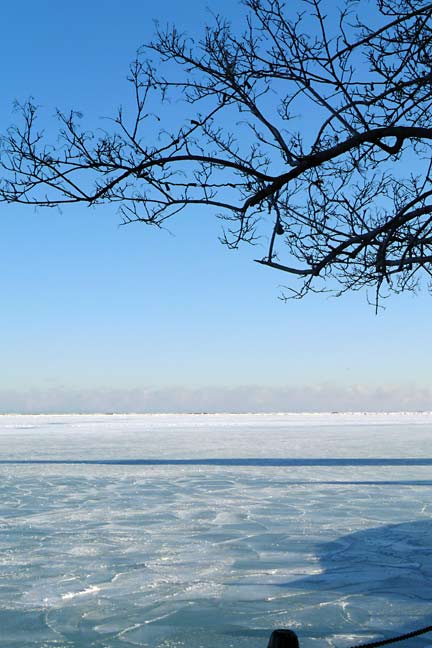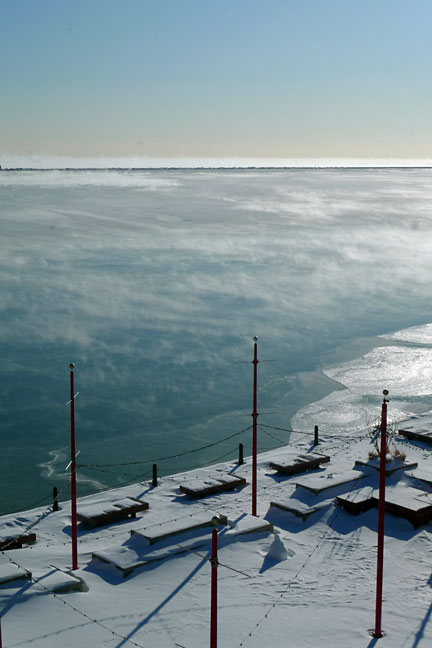 Record cold gripped Chicago last week. The temps were way below zero for several days and it was breathtaking in more ways than one.
When it is the coldest here, the sky seems to be the brightest. No insulating protective cloud cover when an arctic front sweeps in and lingers.
Just a cold, hard light. A beautiful deadly glow.


Lake Michigan is a wonder of confluence; it hosts the party where the blue tones of the sky meet the earth tones of whatever is under all that water, tempered and toned by the condition of the air itself. It's a colossal mirror that mixes up whatever nature throws at it and offers it back never twice the same.
It was working overtime when I was out at the end point of Navy Pier last Thursday. Even though it was cold enough to flash freeze my fingertips in seconds, its beauty was just too good to be ignored. I've started collecting pictures of the Lake to make an album so I can go back and linger in those moments that are a unique look at that which frames us here in Chicago.
Where else can you see smoke on the water, moving lightly across its face? Where else does a bank of fog diffused with color live on the horizon waiting for its cue to roll in?
I lived in San Francisco for many years and the Pacific was a muse like no other. But the Lake, when you stand on its shore, appears as majestic, stretching as far as the eye can see, never looking the same way twice, always beautiful.