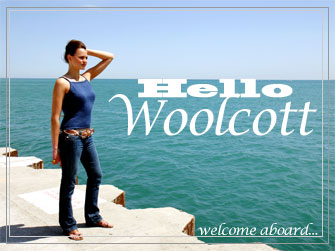 >>>> MAKE some Summertime FUN! <<<<< We are pleased to announce the arrival in your area of the Chic Knits Hard Copy Portfolio! GO visit the fabulous folks at Woolcott & Co and see what kind of cottony trouble you can get into! Sean is making a beautiful Ribby Shell and you can see it at the shop along with all their scrumptious yarn and our new pattern line!
Woolcott & Co.
61 JFK Street
Cambridge, MA 02138
tel. 617.547.2837
Hours
Monday – Saturday 10 a.m. – 6 p.m.
Thursday 10 a.m.-7 p.m.
Sunday 12 p.m.-5 p.m.

=
WARDROBE
Get Dressed…