Tuesday, September 28, 2004

Knitting being REALLY NAUGHTY?
Give it a TIME OUT!

Naughty Knitting standing in corner
until it apologizes…


the Net Loft Cordova Alaska
Cordova Gansey Project
June 24 - July 3, 2016
Workshops at this lovely
fiber retreat & festival
in celebration of
needle arts & crafts
---
---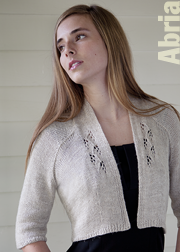 elegant and fresh
Chic Knits ABRIA
click here
for the pattern


---
Find us on Ravelry as
*chicknits* or
join us in the *Chic Knits Group*
---

Knitting from the Top
by Barbara Walker



Knitter's Handbook
by Montse Stanley



Cast On, Bind Off
by Leslie Ann Bestor



200 Fair Isle Motifs
by Mary Jane Mucklestone

CLICK HERE for our Knitting Library...
---
Some Buttons
I made for you!
Take 'em!
Link to Chic Knits!


---

Free Knitting Patterns
---
---
Powered by
wordpress
- Theme by
Bonne Marie Burns & Neuro